SplinterRIP/NABU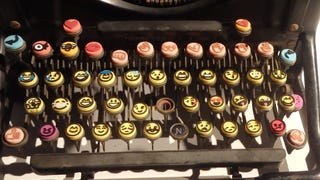 SplinterRIP/NABU
NABU | Stream of Unconsciousness
Per yesterday's WAPO:
A company in which President Trump's brother has a financial stake received a $33 million contract from the U.S. Marshals Service earlier this year, an award that has drawn protests from two other bidders, one of which has filed a complaint alleging possible favoritism in the bidding process.
D.C. law firm Venable filed a complaint letter on behalf of an undisclosed client. The Justice Department hasn't initiated any investigation yet, but nothing has been paid out thus far.
Though the contract has been awarded, no money has been paid out. That is because a second company, NMR Consulting, of Chantilly, Va., also filed a protest of the bid with the Government Accountability Office, on July 1.

That bid protest has led to a "stop work order" on the contract, said Drew Wade, a spokesman for the U.S. Marshals Service.

"There's no money being spent with CertiPath until this issue is resolved," Wade said.
Never forget: Jimmy Carter had to sell his peanut farm while these grifters keep grifting.