SplinterRIP/NABU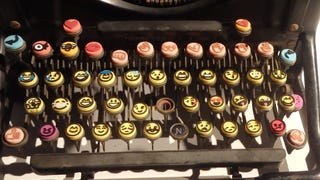 SplinterRIP/NABU
NABU | Stream of Unconsciousness
When all Obama did was say "OK" versus when all Trump did was say "OK"
News conference pending...But I'm off to yoga so ya'll will have to fill me in.
[edit 2:35pm] Any zen like state has been obliterated by catching up on the great orange menace's comments:
"This is the biggest there is. This is the worst ever. Osama bin Laden was big, but Osama bin Laden became big with the World Trade Center. This is a man who built a whole, as he would like to call it, a country."
Trump also returned to his wildly exaggerated claim that he had warned people about a bin Laden attack in a book a year before the Sept. 11, 2001, strikes. One line about that showed just how much credit Trump intends on taking for all this in the days and months ahead.
"I don't get any credit for" the bin Laden warnings, he said. "But that's okay. I never do. But here we are."